A crazy thing happened this week…I was on television!  I was invited to be on a local TV station, BLAB-TV Pensacola to discuss the April 2015 Writers Digest Poem a Day competition I participated in. I was also able to talk about writing as a discipline and what inspires me.  This was a wonderful opportunity and I'm honored to be recognized for my work.  Thank you Blab-TV and the Pensacola community for your support.
Click on the photo to watch the interview segment.  It lasts for just over five minutes.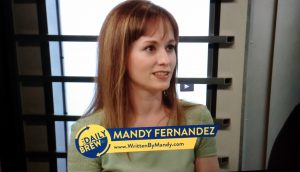 Keep writing.  Keep doing what you love to do.