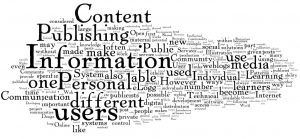 As I navigate forward in my writing, I'm trying to understand this vast, complex publishing world that exists around me.  Digging into the publishing realm is overwhelming and often challenging.  I have so many questions and just want some simple, straight-forward answers.
So I did what any inquisitive, determined writer should do – I began to seek out publishing companies.  I found one right here in the city where I dwell, Indigo River Publishing.  I called that publisher and introduced myself.  I asked if I could see the work in person and if I could arrange for a representative to speak to my writers group.
I spoke with one of the co-founders, Adam.  He was courteous and asked me to submit my request in writing or use the inquiry field on their website to request a speaking engagement.  I did both!  On April 17, I put in my request.  As quickly as April 20, I heard back from the other co-founder Mr. Vega that he'd be delighted to share publishing tips with my group.  He asked me for specific speaking topics.
I sent him this list (below):
Q:
1. What types of books do Indigo River typically publish?
2. How or why did he get into the publishing industry?
3. Tips for novice/new writers and how they can become published?
4. Can you provide an explanation or details about things like agents, editors, royalty rates, etc.
5. Please go over any services you provide and/or opportunities that we can have to work with you?
6. Do you have tips for us – daily writing prompts, exercises or best practices you can share?
7. Please share any personal stories and successes you have had that we may want to know.
I'm happy to report that my questions (and more) were all answered on Thursday, May 21 when Mr. Vega spoke to my colleagues and me. He was kind enough to take time from his busy schedule to give my colleagues and me some straight-talk, no bullshit insights into the publishing world.
A:
1. They publish a wide variety of books.
2. He was convinced by his friend (and co-founder) Adam to represent great writers because Adam has a background in writing. Adam believes in giving writers a voice and platform.
3. Marketing is the key to book success (more on that below).
4. He provided an explanation of the components of agent, editor and royalties. (see more below).
5. Mr. Vega explained that he does both traditional publishing and collaborative publishing that gives authors the rights to their work.
6. He offered some great writing tips (more on that below).
7. He shared some very funny, honest personal stories about writing and reading books and representing authors.
I highly recommend Dan Vega as a speaker or guest for any writers group.  He's also a business coach. Below were some of my biggest takeaways from his candid discussion with us:

KEY POINTS

Marketing your book is what makes an author a best seller. Many "crappy" books are best sellers because they have good marketing campaigns in place.  Writers must learn how to market/develop their public relations skills or hire someone to do this for them to get their book sold.
Authors must think bigger than their books. Ask yourself, "What is my vision?" What is the bigger picture than the book? That's what intrigues people and that is what will make a a writer successful. Writers should strive to create a platform that's bigger than their book or its sales. Create a message. Create change.
Roles of a book publisher (what they are actually designed to do):
1. Create the highest integrity product (a sell-worthy book)
2. Create a strategy to help the author sell books BUT author will still have to take action and work with publisher to sell book.
2-b) In some cases authors may have strategies and can work in collaboration with publisher on ideas.
3. Have or hire marketing professionals to market and sell the book.
Book writing tips:
1. Figure out your target age range of your book within a fifteen year mark (such as age 35 to 50 years old). Is the audience more male than female? Go as narrow as possible at first. Target very specific people to market and then go broader in range after some sales have been made.
2. Find out why people are (or should be) reading your book. Ask that question so you know how to market it later.
3. Ask yourself, how is a person different after reading my book? You need to know this answer.

Self-publishing vs. Traditional publishing
– Self-publishing the author gets all rights but is less likely to have high volume sales or to be in book stores due to distributor issues.
– Some self-publishers create their own business LLC and make up their own publishing company to get distributed into book stores.
– Traditional publishing: Authors give up their rights (including future possibility of book being made into film,etc.) They typically make only 8 – 10% royalties on books. His company Indigo River will pay about 12%.
– Advanced payment is uncommon and if it occurs it is taken out of what authors receive on royalties so it's not really a deal.
Popular trending books at the moment:
Readers today don't want long books. They are short on time. Thanks to social media, people want shorter, faster reads. Specifically, shorter books that do well are between 125 and 175 pages, a paperback that is 8.5×11 or 6×9 in size and a cost of fifteen dollars.
What people don't realize:
Self-help books, biographies, business books are easier to market than novels. Cookbooks and children's books are a bit harder to sell because of more time and less profit margin involved. Book signings are outdated and usually not very successful.
Resources/Tools mentioned by Mr. Vega:
1. Peggy McColl – how to have a bestselling book – http://peggymccoll.com/
She developed a six-week program that has over a 90% success rate for authors on how to market your book.
2. Sally Hogshead – great social media brand specialist – http://www.howtofascinate.com/about-us/sally-hogshead/
3. Brian Tracy – motivational speaker and high-volume best-selling author –
http://www.briantracy.com/
Mr. Vega, I cannot thank you enough for all the wonderful information you shared. I've already received numerous thank you's and compliments for having arranged this session. I was surprised no one else found you before I did.  You definitely energized me and I can't wait until we can speak again.
I feel as if I'm now another step closer into finding my way out of this crazy writing and publishing maze I'm in.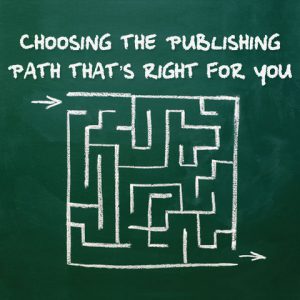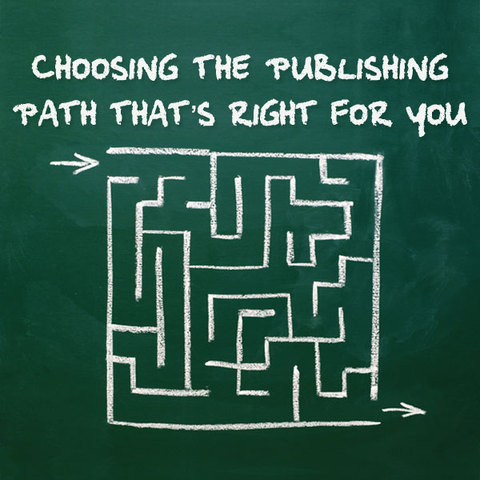 I hope these tips help other writers and aspiring authors out there.  Don't be afraid to seek smaller publishers and publishing companies.  I did and I gained some practical tips and a chance to network with some interesting new people.