Yesterday I served as a judge for the University of West Florida Marks Invitational which is a speech and debate (forensics) competition where students compete in a variety of categories.  I volunteered to judge one or two panels.  They placed me in the dramatic interpretation contest.  Other events like impromptu, humorous, and other topics were taking place at the same time.
I am not sure who was more nervous: the students competing or me as a first-time judge? A part of me wondered if the participants could see right through me?  Could they tell I was a novice and smell my fear?  Five students were set to present – two of them were double entries and one was a triple entry.  This means that they were participating in two or three different competitions back to back.  They memorized two or three different speeches and had to do them one after the other!  Can you imagine?  And I thought giving one Toastmasters speech per month for six months in a row was a big deal!?
These students were amazing.  I did my best to keep a straight face while each one covered serious or humorous content. Each one of them did several different characters within their ten minute speech.  They quoted literary authors, sang a portion of a song, discussed issues like suicide, rape, religion, and racism.  I was blown away by their courage and their voices.
How do you judge and rank each one?  Who deserves to be a winner?  These were not easy decisions.  I felt like an American Idol judge from season one.  I wanted to be kind like Paula, clever like Randy but make a clear decision like Simon would.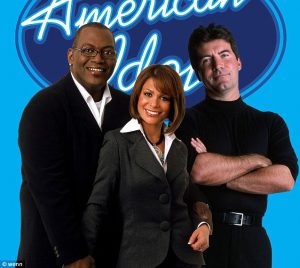 I took notes on each person and reflected back on the performances when it was over. Finally I had to rate and rank each one…first, second, third, fourth and fifth.  Which one stood out the most? Which one spoke to me or felt the most memorable?  I made the choices and turned them in before I could second guess myself.
This made me think of all the times I've been in contests over the years, anything from writing competitions to being a candidate for an interview.  I remember the excitement over winning.  I remember the disappointment over losing.  When it comes down to it though, one or a few people make a decision about you in a few minutes or a timed duration.   They are not seeing the best or worst of you, just one small part of your story or a part you choose to play.  We must give each contest our best but then move on to the next thing that challenges us and inspires us.
The students I watched definitely had a lot of inspiration, courage and stamina.  I felt lucky to just be a part of it. I had to judge them but I gave them all points for showing up, performing and giving it their best.
Have you ever had to be a judge?  Did you find it difficult?  I have a tendency to be my own worst critic but lately I've been working to be my best critic as well.