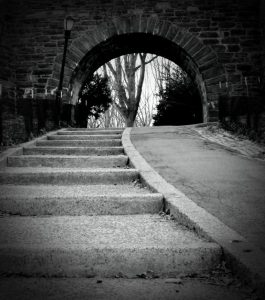 A few days ago I had a one-on-one meeting with a very influential, powerful female leader. I respect her immensely. We talked casually and openly.  I shared my aspirations, current graduate school studies and future career ideas.
This leader gave me her no-filtered, blunt advice. She does not hold back. I appreciated that. But as she spoke, I realized quickly that I could not follow her suggestions.  Her path was vastly different than mine.
She knew exactly what she wanted at an early age.  She never started a traditional family with children.  Her work and her research was and still is her most prized treasure.  She suggested I double up on my school and work harder and quicker right now.
I thanked her.  But I also walked away knowing her advice wasn't the right fit for me.  And that's okay. It was still nice to hear it and to recognize that I can form my own path.  My family comes first.  That's the choice I made and continue to make.  I am forging ahead in my career and my education but it will always come secondary to the people I am so fortunate to come home to every single day.
I also realized in our meetup that leadership skills can be learned and earned. At least for me they can be.  I look at who I was and who I am now.  Two years ago I would have never even had the courage to make an appointment with this woman, this very hard to get a meeting with leader.  And yet there I was in her office, watching her drink coffee and dole out her words of wisdom.
Now I go up to anyone.  I ask a ton of questions.  I find mentors.  I seek out people who can help me and I can learn from professionally and personally.  I know that I cannot move ahead with just my own wishes and my own drive.  No woman or man is an island.  We grow and step up when we are fortunate to be around people who do the same or force us to do so because they do not and we are tired of just sitting there.
I have learned to pick and choose advice carefully.  I take the time to listen to nearly anyone but I can quickly move past the words that do not apply to me.  How refreshing it is to listen to someone else and respect them and their choices yet know it is not for me!
You can do it too.  Talk to others. Hear their stories and their paths to success.  But understand that you can do whatever is best for you.